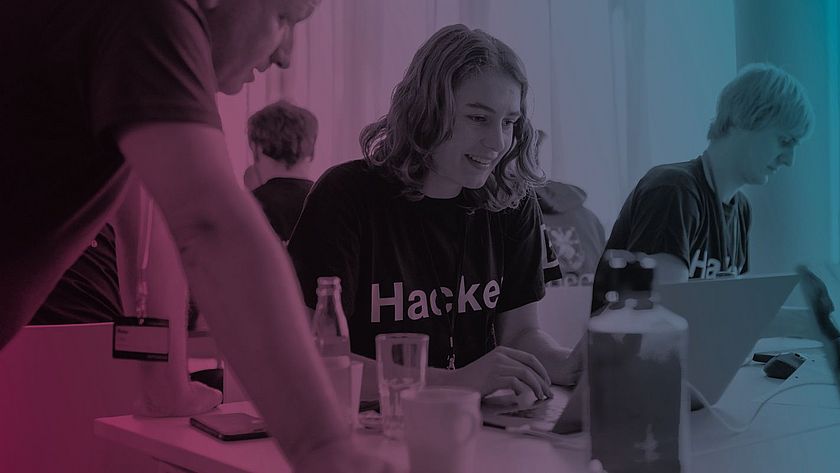 MEDIAN – The Bertelsmann Data Science Program
12 months. 3 rotations. Big Data possibilities.
MEDIAN recruiting 2020 has been closed.
The recruiting process for the international rotation program, "MEDIAN– Bertelsmann Data Science Program", with an application deadline of early May 2020, has been closed.

By halting the recruitment process for 2020, Bertelsmann is reacting to the current corona situation, assuming its social responsibility and wanting to make a contribution against the further spread of the virus. The health and protection of our employees and communities is our highest priority. We ask for your understanding.
Alert me when the next application process begins
Join MEDIAN, the Bertelsmann Data Science Program, and contribute your curiosity, knowledge and problem-solving skills to our data-driven philosophy.
Tackle the challenges digitization and Big Data present to our diverse businesses and help us develop innovative solutions. Push the possibilities of Machine Learning to the limits and shape the future of the media, services and education industries with us.
The recruiting of the third cohort of MEDIAN, the Data Science Program, will start in 2021. Trainees will build on their expertise by working side-by-side with top data scientists in the different Bertelsmann divisions. Over the course of 12 months, trainees will take a deep dive into at least three major data projects. The data science trainees will wrestle with diverse data sets, crack the most complex data challenges and sharpen their proficiency in different tools and programming languages – all in an international setting.
3 rotations, over a span of 12 months
Deep exposure to data sets in diverse Bertelsmann companies (for example: programmatic advertising, AI for chatbots, fraud detection and risk management in financial transactions, smart energy solutions for the utilities market etc.)
Opportunity to work internationally (for example: USA, Germany, France, UK)
Competitive salary and benefits
Designing new data products and developing big data capabilities in order to address business model challenges and offer solutions
Collaborating with international teams to drive usage and adoption of new data products and capabilities
Using and further enhancing machine learning methods and tools
Understanding and leveraging new data sources and integrate traditional structured data with raw data from websites, social media and third parties
Modeling and framing business scenarios that are meaningful and impact critical business decisions
Supporting change within the organization
M.Sc. or Ph.D. in a quantitative field such as Data Science, Computer Science, Statistics, Engineering, Applied Mathematics, Physics or related topics
Advanced knowledge of standard methods across the entire data science pipeline
Proven experience working with data science (via internships, research projects etc.)
Problem-solving mindset with strong relationship building, collaborative and communication skills
Geographic flexibility; travel and relocation will be required
Strong knowledge of machine learning methods
Solid programming skills in Python and R; additional programming languages such as SAS, Scala, Spark, C/C++ and/or Java
Knowledge of databases, database concepts, database design and related languages / tools such as SQL, NoSQL, Hive, etc.
Foreign languages
Experience with mining massive data sets (ex. with Hadoop) and Visual storytelling expertise are a plus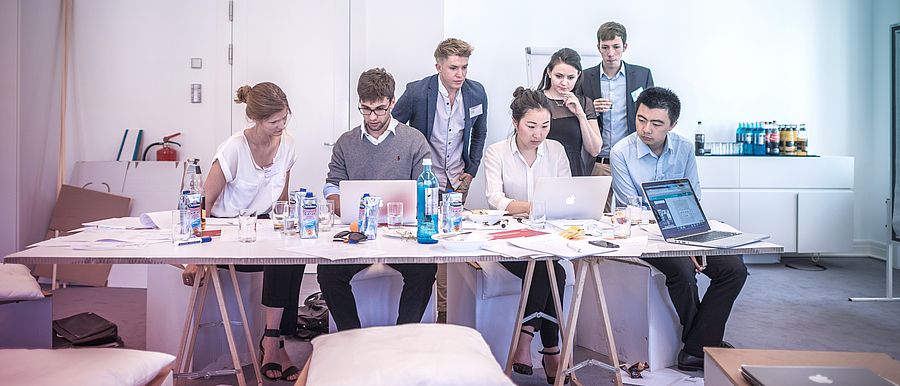 The Bertelsmann Data Science Program is the perfect opportunity to:
Constantly train yourself and hone your data skills within a business context
Work on projects in diverse industries and locations
Gain international working experience
Learn from renowned data scientists and make valuable contributions to cutting-edge products and services
Do you have further questions regarding the Data Science Program? Don't hesitate to get in touch with Pamela Taylor (p.taylor@bertelsmann.de).
Please note that we do not consider applications submitted by mail, fax, or e-mail.
Disclosure requirements pursuant to Art. 13 GDPR

Information to be provided concerning MEDIAn – Bertelsmann Data Science Program

The following information is designed to provide an overview of our use of personally identifiable information (hereinafter "personal data" or "personal information") relating to you for the purposes of the Application Process for Participation in the MEDIAN – Bertelsmann Data Science Program and of your rights as a data subject.

1. Who is accountable (data controller) for processing my personal data?

Bertelsmann SE & Co. KGaA

Corporate Management Development

Carl-Bertelsmann-Straße 270

33311 Gütersloh, Germany

Phone:+49(0)5241-80-0
Fax:+49(0)5241-80-9662/63/64
Email: createyourowncareer@bertelsmann.de

is accountable as the data controller in terms of data protection law for the processing of your personal data. Where reference is made to 'we' or 'us' below it refers to the company indicated above. We process personal data in accordance with the provisions of the European General Data Protection Regulation (GDPR) and the German Federal Data Protection Act (BDSG).

You can contact our designated Data Protection Officer at the address indicated above by using the reference 'For the attention of the Data Protection Officer' or by email to: datenschutz@bertelsmann.de.

2. What personal data is required for applying for and taking part in the MEDIAn – Bertelsmann Data Science Program?

In order to apply for and take part in the MEDIAN program, we need the following information from you that you provide in the form of an application letter and CV or separate files:

General application details: first name, last name, place of residence, nationality/country of origin, email address, postal address
Information pertaining to your career history: placements / professional training and education / permanent positions / independent work / time spent abroad [department/area, job title, name of company, location], degree courses [institutions of higher education, courses/programs, degrees], formal education [school, designation of diploma or school-leaving certificate], credentials, etc.
Miscellaneous: interests/hobbies/etc., (foreign) language skills, etc.

3. Why is my personal data being processed and what is the legal basis for this?

Your personal data is used for reviewing your application materials and during selection days for carrying out the application and selection process to fill the position.

4. Do I have to disclose personal data?

In applying for and taking part in the MEDIAN – Bertelsmann Data Science Program you must provide the personal information that is necessary for conducting and completing the application and selection process for fulling the position (see section 2.). Without this information we cannot select you as a program participant or enable an employment contract to come about.

5. Who comes into possession of my personal data?

Based on the consent given by you pursuant to section 26(2) of the German Federal Data Protection Act (BDSG-new), selected representatives of other group alliance members will take part in the staffing decision. Consequently, we disclose the information provided by you in section 2 to Bertelsmann staff and selected group alliance members.

We also contract service providers (contract data processors, e.g. data centers, agencies, etc.) who are bound by our directives to collect and process your personal data (e.g. in the context of overall communication in the application process and the aforementioned and assessment days). All contract data processors are provided access to your information only to the extent and for the period necessary to provide the services contracted by us. Where these service providers process your personal data outside of the European Union, this may result in your personal data being transmitted to a country which does not provide for the same standard of data protection as the European Union. In this case, we ensure that the service providers guarantee an equivalent level of data protection by way of contractually binding them or by other means. You can request a copy of these safeguards by contacting the addresses indicated in section 1 above.

For purposes of criminal or other investigations, your personal data collected under section 2 above may be disclosed to a competent authority.

6. How long is my personal data stored?

Your personal details will be stored in an anonymized form starting three months upon the dispatch of any rejection notice concerning your application; this information will be erased completely after six months have lapsed upon the dispatch of the rejection notice. In taking part in the program upon the conclusion of a contract with you, your information will be stored and used on a long-term basis, based on your consent.

7. What are my rights as a data subject?

You have the right to request access to your personal data that is currently stored by us. If this data is incorrect or not up to date, you have the right to request rectification. In addition, you can request that your personal data be erased and/or its processing be restricted if the criteria set out in Art. 17 and 18 of the GDPR are satisfied. Where our processing of information provided by you is based on your consent or is the subject of a contract, you may request a copy of this data in a structured, commonly-used, machine-readable format (right to data portability).

You also have the right to object to the processing of your data (Art. 21 GDPR).

If you want to exercise any of your rights, or if you have general questions regarding the data protection provided by the data controller, you can address these issues to the contact indicated in section 1 above.

If you have consented to the processing activity described in section 2 above, you have the right to withdraw this consent at any time with effect for the future.

In addition, you also have the right to lodge a complaint with the competent authority. The authority responsible for the data controller is LDI NRW (Landesbeauftragte für Datenschutz und Informationsfreiheit Nordrhein-Westfalen, Postfach 200444, 40102 Düsseldorf). Moreover, you have the right to contact the authority at your place of residence and request support in pursuing your query.

8. Is my personal data processed by means of automated decision-making, including profiling?

No automated decision-making is involved in this process.
Bertelsmann is a media, services and education company that operates in about 50 countries around the world. It includes the broadcaster RTL Group, the trade book publisher Penguin Random House, the magazine publisher Gruner + Jahr, the music company BMG, the service provider Arvato, the Bertelsmann Printing Group, the Bertelsmann Education Group and Bertelsmann Investments, an international network of funds. The company has 126,000 employees and generated revenues of €18.0 billion in the 2019 financial year. Bertelsmann stands for creativity and entrepreneurship. This combination promotes first-class media content and innovative service solutions that inspire customers around the world. Bertelsmann aspires to achieve climate neutrality by 2030.