MEDIAN – The Bertelsmann Data Science Program
15 months. 3 rotations. Big Data possibilities.
About the Program
Join MEDIAN, the Bertelsmann Data Science Program,
and contribute your curiosity, knowledge and problem-solving skills
to our data-driven philosophy.
Tackle the challenges digitization and Big Data present to our diverse businesses and help us develop innovative solutions. Push the possibilities of Machine Learning to the limits and shape the future of the media, services and education industries with us.
The first cohort of MEDIAN, the Data Science Program, will begin in November 2018. Trainees will build on their expertise by working side-by-side with top data scientists in the different Bertelsmann divisions. Over the course of 15 months, trainees will take a deep dive into at least three major data projects, each lasting 5 months. The data science trainees will wrestle with diverse data sets, crack the most complex data challenges and sharpen their proficiency in different tools and programming languages – all in an international setting.
3 rotations, 5-months each, over a span of 15 months
Deep exposure to data sets in diverse Bertelsmann companies (for example: programmatic advertising, AI for chatbots, fraud detection and risk management in financial transactions, smart energy solutions for the utilities market etc.)
Opportunity to work internationally (for example: USA, Germany, France, UK)
Competitive salary and benefits
Designing new data products and developing big data capabilities in order to address business model challenges and offer solutions
Collaborating with international teams to drive usage and adoption of new data products and capabilities
Using and further enhancing machine learning methods and tools
Understanding and leveraging new data sources and integrate traditional structured data with raw data from websites, social media and third parties
Modeling and framing business scenarios that are meaningful and impact critical business decisions
Supporting change within the organization
M.Sc. or Ph.D. in a quantitative field such as Data Science, Computer Science, Statistics, Engineering, Applied Mathematics, Physics or related topics
Advanced knowledge of standard methods across the entire data science processing pipeline
Proven experience in working with big data (via internships, research projects etc.)
Problem-solving mindset with strong relationship building, collaborative and communication skills
Geographic flexibility; travel and relocation will be required
Strong knowledge of both supervised and unsupervised machine learning methods
Solid programming skills in Python and R, additional programming languages such as SAS, Scala, Spark, C/C++ or Java
Knowledge of databases, database concepts, database design and related languages/tools such as SQL, NoSQL, Hive etc.
Foreign languages
Visual storytelling expertise is a plus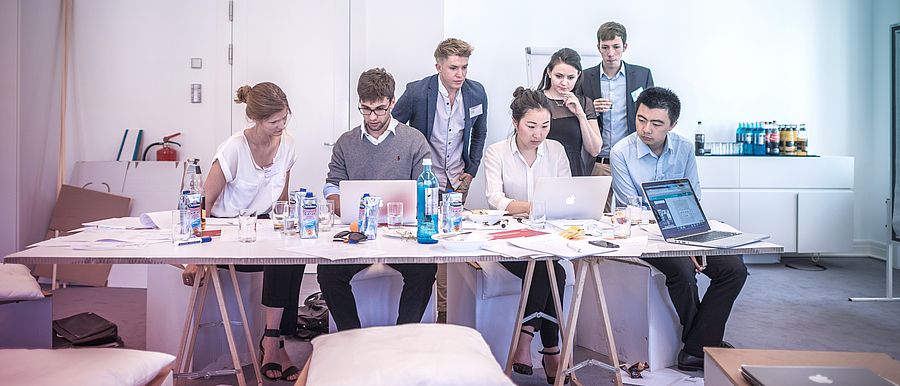 The Bertelsmann Data Science Program is the perfect opportunity to:
Constantly train yourself and hone your data skills within a business context
Work on projects in diverse industries and locations
Gain international working experience
Learn from renowned data scientists and make valuable contributions to cutting-edge products and services
If you would like to become part of MEDIAN, please apply online or send your application to Pamela Taylor. Do you have further questions regarding the program? Don't hesitate to get in touch with her: p.taylor@bertelsmann.de.